The link of Jean Luc et Marie-Noëlle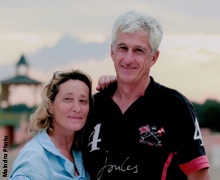 Hello everyone,
Our links are not necessarily related to the equestrian world.
 Although there is often a link somewhere : or they all ride horses or use VANS FAUTRAS or products from FAUTRASTUCES.
Or are simply just friends.
It could be a good restaurant, a place that has grabbed our attention, sometimes a company or good products etc...
Here they are....
For Christmas, Easter and other times ! For the gourmands and connoisseurs.
 Have you got all of your presents yet ? Delicious chocolates from our neighbours - stuffed with prunes, chocolate covered raisins, flavoured with Sauternes and other gorgeous flavours.
Maison GUINGUET Les cavales 47120 DURAS   See link and photos 00 33 (0) 5 53 83 72 47 www.maisonguinguet.com
e-mail:guinguetsarl@wanadoo.fr
Baskets of fresh produce on the internet can be order and delivery to home in France
If you don't like shopping much, or don't have the time or like to eat healthily and want delivery direct to your home, click on www.paysans.fr
They are quality products !
 Holidays in the sun !
Superb hotel on the pacific coast of Costa Rica (It 's best to go during the turtle nesting and laying season)
 and on the other mangrove (Crocodile side)
HOTEL CLANDESTINO COSTA RICA
Hotel Clandestino Beach Resort in Costa Rica, Playa Palo Seco, Parrita.
www.clandestinobeachresort.com (506) 2779 8806
www.facebook.com/clandestinocostarica   Reservations Clandestino
For the whole year :
And for spending your holidays in the mountain- a warm welcome where you will be received by Anna Karine ALPHAND
The Balm Alphand Hotel has been recently renovated. There have been two new improvements for the comfort of their guests, the lift and....
ANNA KARINE ALPHAND -  HOTEL LA BALME  - SERRE CHEVALIER 1350   (Village Chantemerle 05330 ST CHAFFREY)
Tel 04 92 24 01 89  - contact@hotel-alphand-labalme.com -  www.hotel-alphand-labalme.com
Also in the ALPES
Or our friends's gite :  Caty and Manu In CHAMONIX (74) see link photos
- You have to try the best burgers at MAISON DU BURGER
116 Rue Des Moulins, 74400, Chamonix, France
(Lien et photos)
Or in VIRGINIE CHARLET 's Gite in the Pyrennes at CAUTERETS 
For summer VIRGINE CHARLET 's beach at BISCAROSSE lake - an unusual paradise
MAGUIDE BEACH (See link and photos) She organises all summer appointments : Salsa, all kinds of musical groups and you can eat in
No need to go to the Antilles, everything is there !
A good walk to ride !  Take part in the salt Route
A beautiful wild ride organised by the team of our good friend Jean Yves BONNET - great memories for us !
  www.laroutedusel-rando-decouverte.com
For your transporation : You can either buy a FAUTRAS Trailers (Special offer with 1 year's free insurance) or second hand 
Or a FAUTRAS Truck or lease one 
Also you can call Adrien Gargasson STE EQUIROULE www.equiroule.fr
Tél. : +33 (0)6.59.34.95.98 , +33 (0)6.59.34.95.98. Dépôt des véhicules à Versailles (59 rue Rémont)
For our cousin's foie gras :
MAISON MANFE - DOMAINE LES BERTINS  – 47120 ST ASTIER DE DURAS
Tél 05.53.94.77.34 – 05.53.94.76.26
e-mail : contact@lesbertins.fr - www.lesbertins.fr
For wine  :
Pascal et Nathalie JACQUEMIN
1 Lieu-dit Brandillon, 33540 DAUBEZE
Tél  0699289000 tél : 05 56 71 88 80 
Change your exterior home ! Sign up !
http://www.daniel-moquet.com/createur-allees/creation_allees_prendre_rdv_47-bergerac.phtml
PARIS BY NIGHT 
Don't forget to go to RENAUD 's Restaurant and ask for the boss ! Rue Georges GORSE BOUOGNE BILLANCOURS
at 10 minutes from The Eiffel Tower near the SEINE !
Enregistrer
Enregistrer